(One Minute Walk-Through of Scripture Notes App)
Turbocharge Your Gospel Study with Scripture Notes, the New ​LDS* Gospel Library​ App for Mac or PC
​*The Church of Jesus Christ of Latter-Day Saints (LDS)
Plagued by weak tools? ​Do you wish you could:
Power-up Now ​with Scripture Notes, the digital platform that lets you access the LDS library of content in new ways you've known you wanted, but ​didn't know where to turn to for rescue. ​​
Now includes the 2013 edition of the LDS ​Gospel Library licensed directly from the Church of Jesus Christ of Latter-Day Saints. Bible, Book of Mormon, Doctrine & Covenants, Pearl of Great Price, Topical Guide, Bible Dictionary, JST, Maps, etc...
​(Additional content coming soon)

Stagnant in your study? Break free with our E-book. Try 48 powerful techniques to make your scripture study deeper and richer. ​Get it free when you subscribe. It's the perfect companion to Scripture Notes. Use enhanced techniques and resources ​to study your scripture library.
​

​Millennial Software for the

LDS ​Gospel Library
Scripture Notes is your new solution for scripture study. This online app lets you study in ways you've never been able to before. The LDS gospel library will open up to you in ways you've never been able to experience because of the incredibly flexible Infininote engine. Now you can compare chapters side-by-side. Perform multiple searches without losing your place (or your results). See all the results together with your notes for those verses...RIGHT IN THE RESULTS FRAME. To top it off, SAVE YOUR SEARCH RESULTS along with a master note of your thoughts on the topic.
​Writing church talks has never been so easy (and fun!).

​What do you do with all your amazing insights? Do you try to squeeze them into the margin of your scriptures? Do you "journal" them somewhere and naively think you'll return to them someday? Are you going to carry them to church with you and when a question arises that you know you've got an insight to share, flip through your journals and hope to find it fast enough before the topic moves on?
With Scripture Notes, you carry all your notes. Your personal database includes the LDS gospel library and every though you record about every scripture and every topical set of verses you gather together. ​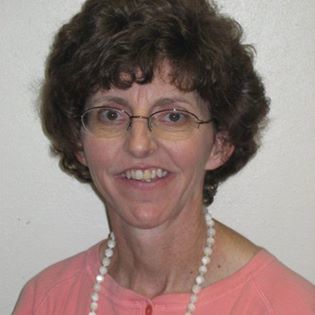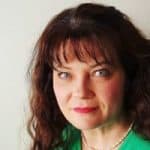 I saw the first tutorial video of Scripture Notes and was sold on the advantages of this App. Instead of loading my scriptures with hand written notes and taping them into my scriptures, I can do the same digitally. It is an awesome application.
My problem had always been in organizing and keeping track of scriptures, parts from inspiring books or pod-casts, conference talks and so on. Scripture Notes allows me to do this, plus add to them later on, using my own words or by cut and paste from articles and books. Aligning this with scripture allows a greater learning process and greater retention of knowledge.
I have thoroughly enjoyed Scripture Notes. It gives me the opportunity to keep track of my notes and have multiple ways to relate them to each other. I would highly recommend the tutorials, too. I have enjoyed the gospel learning included, but the topics also help me learn how to annotate in more depth.
In my years of gospel and scripture study, I've never seen a study tool that is as easy to use yet as flexible and powerful as ScriptureNotes. It took me about 8 years to cut and paste my scripture notes together, but this tool allows you to include your own notes, quotes, insights, and understandings as you study the scriptures. And it keeps them all in one place for easy access. This app also makes it possible for you to update any notes as you go. You can easily be the gospel doctrine scholar you've always dreamed of with this powerful tool. There are also plenty of tutorials and helps to get you started. This is a very valuable gospel study resource.
Scripture notes are a revolutionary tool giving users the ability to have all of their own gospel research with them at all times. Amazing!
This is an excellent study resource. The real revelation is the visibility I now have to my own thoughts and impressions. Finally, something that unlocks my thinking and supports effective study, note taking, and recall.
I use a lot of tools in my study and research, but ScriptureNotes offers tools I've never seen before and really appreciate. I wish I could have had this for years. I can't recommend it enough.
This is a wonderful application! It has helped me with my scripture study already and it is still being developed! I can't wait for the completed product! I would definitely recommend this to all my friends and family. Give it a try!
I am so excited about this scripture study tool! I love having three panes open simultaneously so I can look at verses side by side and then make notes about my insights. The search feature is flexible and allows me to make connections I had not seen before. Wonderful tool!
These are incredible tools‼️ I can save quotes and notes in my study and find them easily anywhere I go. Writing talks will be so much easier now. This system is even helping me write another book. I love it!
I saw this application in another blog that I subscribe to, so I decided to look into it. At first glance I could not see how I could put it to good use. But after testing it starting at 1st Nephi again, I was able to see right away the power that this application has to drill down into meaningful research, and to capture it as I go without having to use paper and pencil and/or other apps to save my thoughts. I highly recommend this application/study guide to anyone who wants to seriously study the scriptures. I look forward to the new additions and to learning how to fully utilize the power of this program.
Scripture Notes is helping me to dig into the scriptures in a much more expansive way. The concept of having as many panes open at once as I need and easily moving between them is so helpful. The search feature is so much better than what I've used previously. I love being able to easily attach links and to copy/paste quotes. The tutorials are extremely helpful as well.
Who is Scripture Notes for?
Institute, Seminary, ​or Gospel Teacher?
Store all your gospel knowledge in a database and have everything at your fingertips.

Long-Time Scripture Student?
​Want to make connections in ways you never could before? Get started now.
​​New Student of the Scriptures?
Our tutorials, resources, and study topics will turn you into a​ master scripture Jedi in no time.
With a revolutionary new interface (patent pending), Scripture Notes will change your life. No more boring reading of the scriptures. Now you can search and study the LDS gospel library ​using features other LDS online tools for Mac and PC don't provide. Try Scripture Notes out today and you'll agree with one beta tester: "It's scripture study on steroids!"​
Check out these features:
Compare chapters​
Compare the gifts of the spirit (or anything else) along with your verse notes which expand as you type.

Awesome search
​In your search results, mark up verses and filter for topics you've created.

​Search results in context
​No LDS gospel library app lets you view search results in context or remove a result from the list...till now!
Create ​your own T.G.
​See a word, search a word, research a word, save your search. Creating your own Topical Guide is a snap.
Infinitely Flexible
​Create a collection note, find another verse for it, drag it in.

Built Using Infininotes
Never lose your place. Start your study session, go down a rabbit hole using new panes, close them and be right back where you started. ​Thanks Infininotes™.
​Try it today! Never look back. (It didn't work out well for Lot's wife.)
Search the LDS ​Gospel Library with Supremacy
Do you crave power, but for all the right reasons? Scripture Notes is your command and control center. Pull down revelation (by the grace of God, of course) and see how your knowledge and understanding are transformed overnight. ​If you want ​more out of your scripture study, ​then Scripture Notes was designed for you.
My personal guarantee: If you follow the tutorials and study the scriptures every day using Scripture Notes, I guarantee after your 30 day trial you will feel more confident in studying the scriptures and never want to use another app again or your money back. (Note, you have a 30 day free trial and don't even pay till day 31, so JOIN NOW and you'll soon feel it's easier to set aside Babylon than Scripture Notes!)
​Your Life is About to Change
Click the link to:
End scripture study frustration

Exhilarate your life

Eliminate boredom

Experience Infini'note freedom

Embrace celestial study



This is your finest hour.